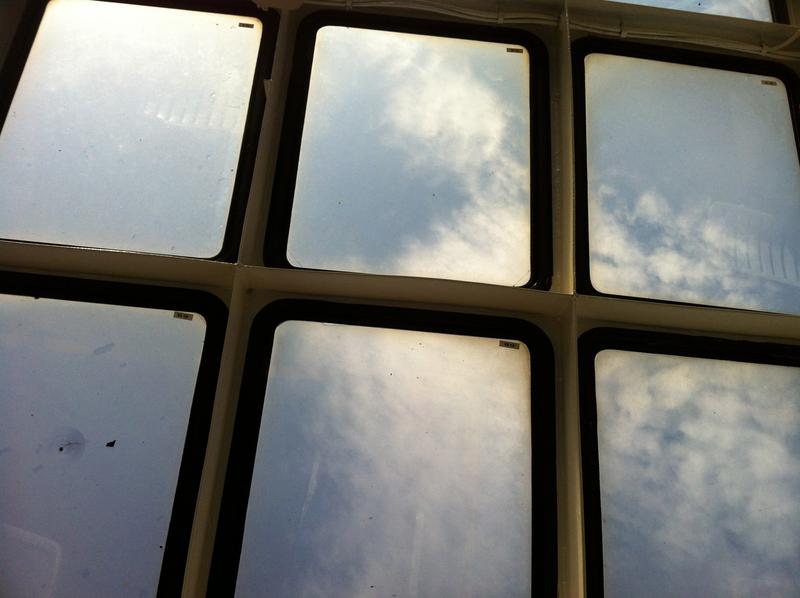 The boat was underway and all we could do at this point was wait. We may have been stuck but we managed to make the most out of our time. More about what we did after the break..
Daily report: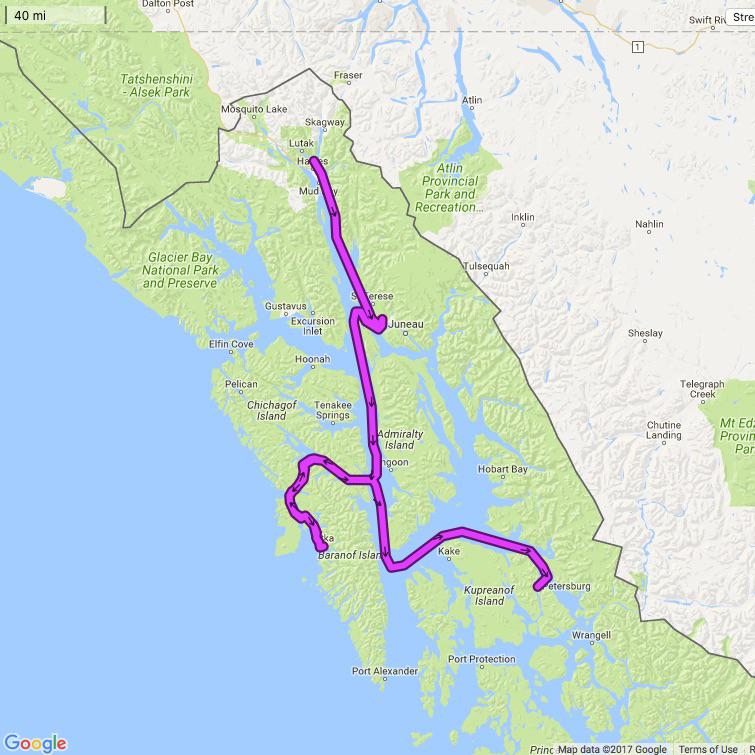 I woke up to this: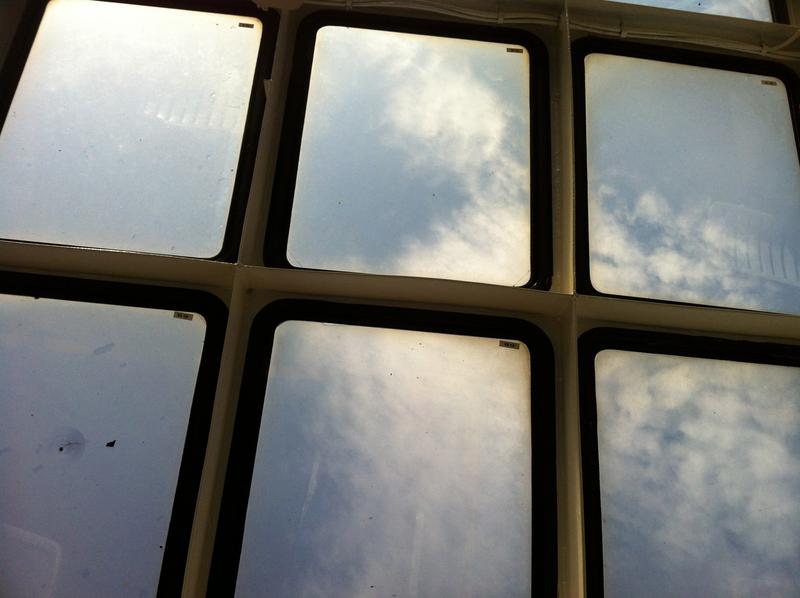 Need I say more?
It was another beautiful day. Gregg and Steve somehow managed to survive the crazy winds and the torrents of rain that came down the night before. As you can see below, this is where we initially taped everything down. (Not exactly the most optimal tent location) We were bummed about missing Juneau during the night but there's always next time!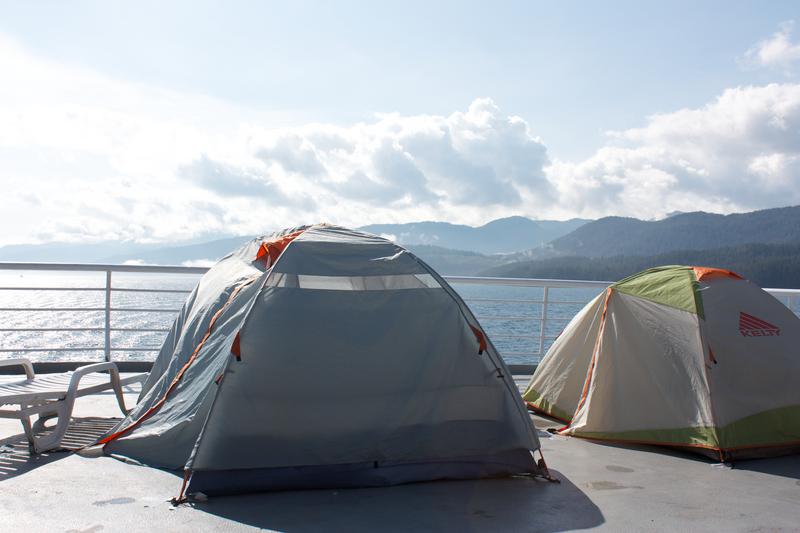 The boat had stopped in Juneau overnight. Some people got on and some people got off. The solarium looked stuffed with fellow passengers at this point. It was a good thing we claimed our spots when we did!
Anyway, it was time for breakfast, exploring and some book reading. After breakfast I explored all the decks. During my mini explorations I had discovered the deck below ours also was open and had tent camping. (seemed a bit more shielded from the wind) We probably could have set up there but our commitment to the upper deck was strong. (sounds like a sunk cost to me.) After the brief tour (the boat is only so big) I went and found Gregg editing photos.
After pestering him for a while I went back to read some more.
I could repeat these steps a couple more times but I will spare you. (The boat wasn't that interesting.)
The biggest takeaway from this portion of this trip was that we were smack dab in the middle of the Alaskan wilderness on a boat. We couldn't really ask for anything more at that point! As we floated along Gregg and I managed some more pictures: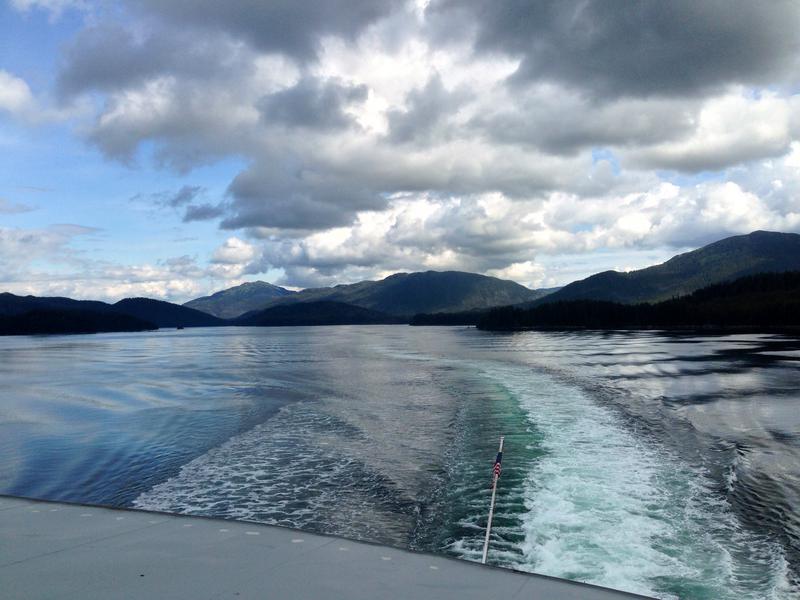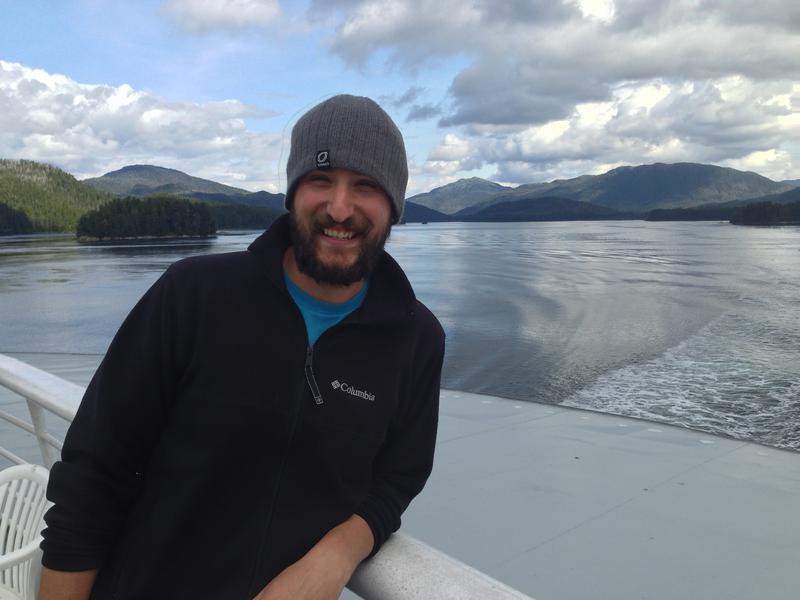 Before lunch Steve had come by and asked about relocating the tents a bit closer to the solarium. I thought it was a good idea and so did Gregg. So, after lunch, we moved the tents up against the yellow line painted on the floor indicating the "No Tent Zone." The theory was that it would help with the wind. (And after another 2.5 more days on the boat it did seem to help.)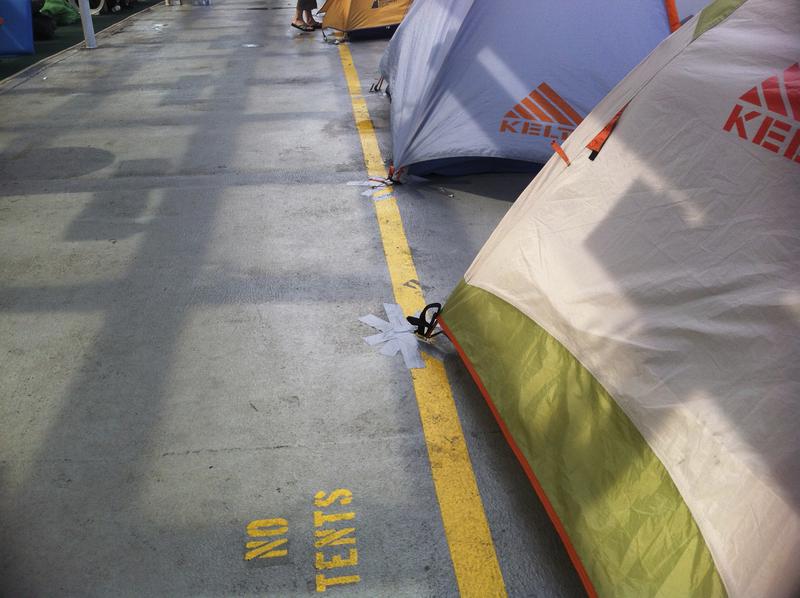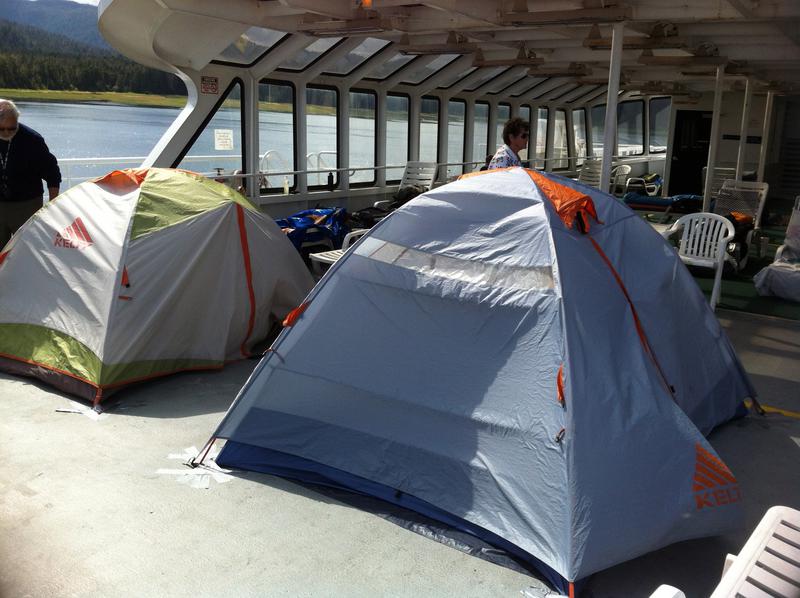 By 2:45 PST we had a stop over in Sitka. It appeared that nothing was around and I assumed we were far away from town. There were some shuttles that cost $1 but the layover was not long enough to really see or do anything. So we stuck it out on the boat as we sat tethered to the dock. About 2 hours and 20 minutes later we heard the now familiar message over the loud speaker:
"All visitors ashore. All visitors ashore. This vessel is departing shortly."
Soon enough all the lines were cast and we were on our way again. Only four more stops until Bellingham!
Here are some more pictures that we took once the boat got moving again: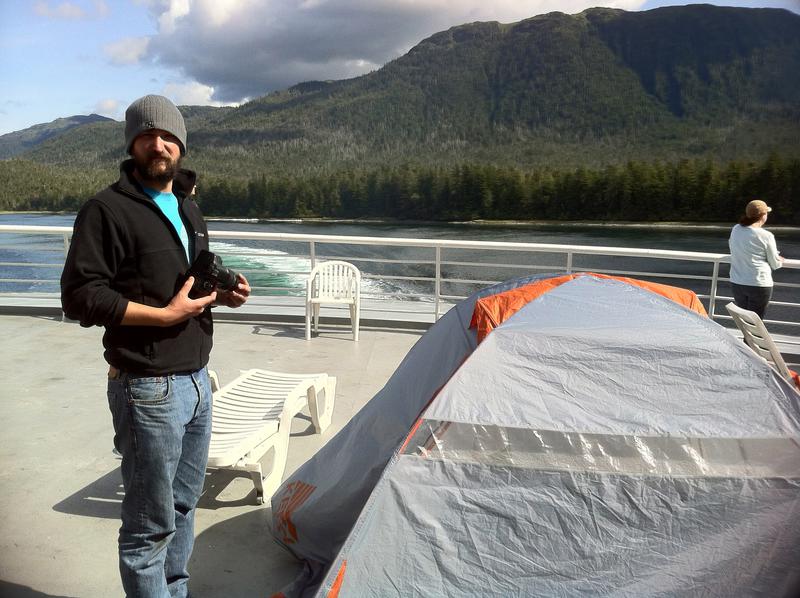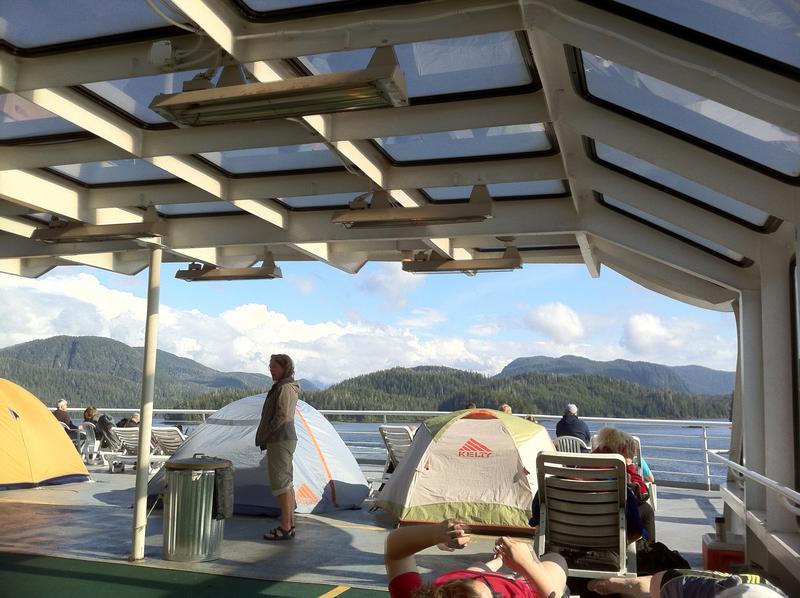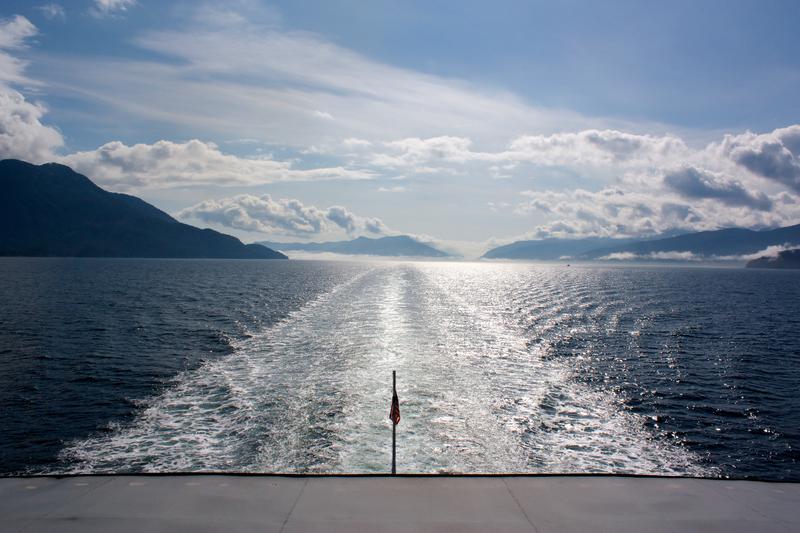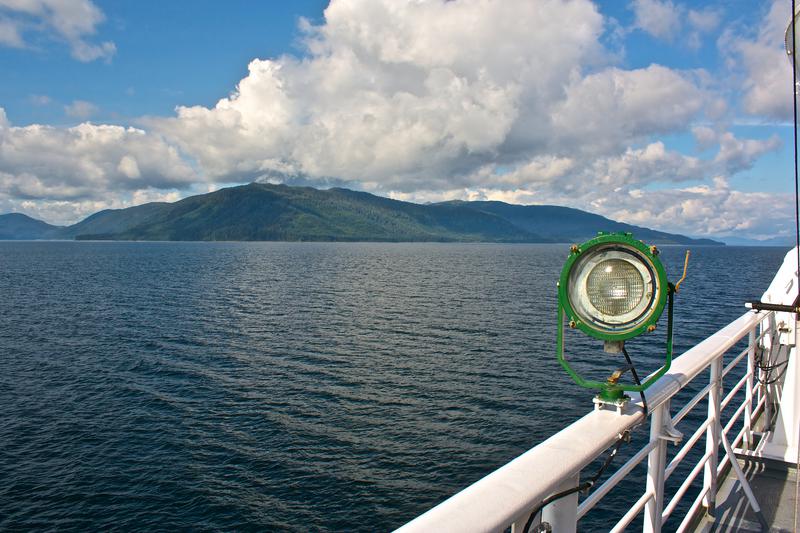 For good measure we additionally got a group picture with Steve. Turned out he was a cool guy with lots of stories to share. It was great to have such company and it made the trip that much more awesome.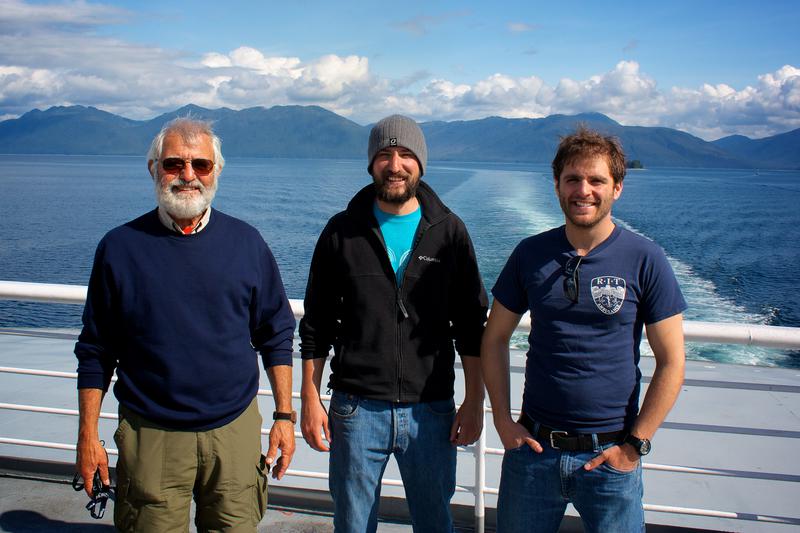 Towards the end of the day we migrated back to the upper deck and took some pictures of the sunset through the clouds.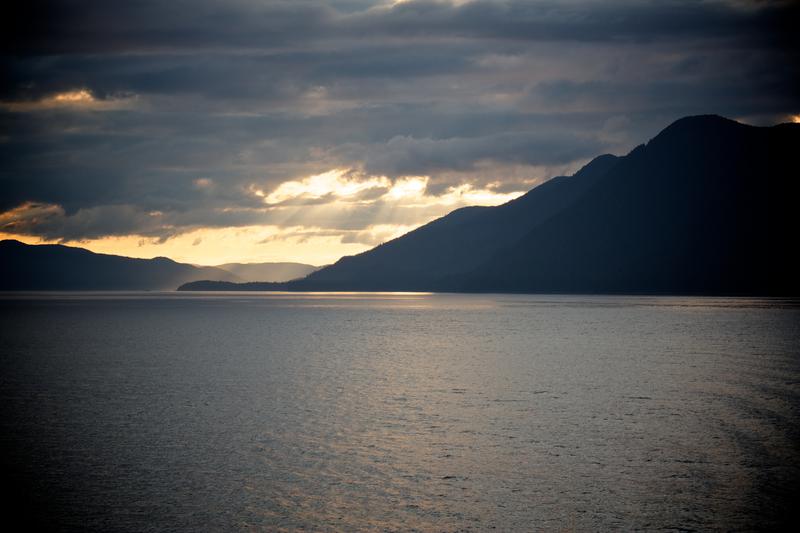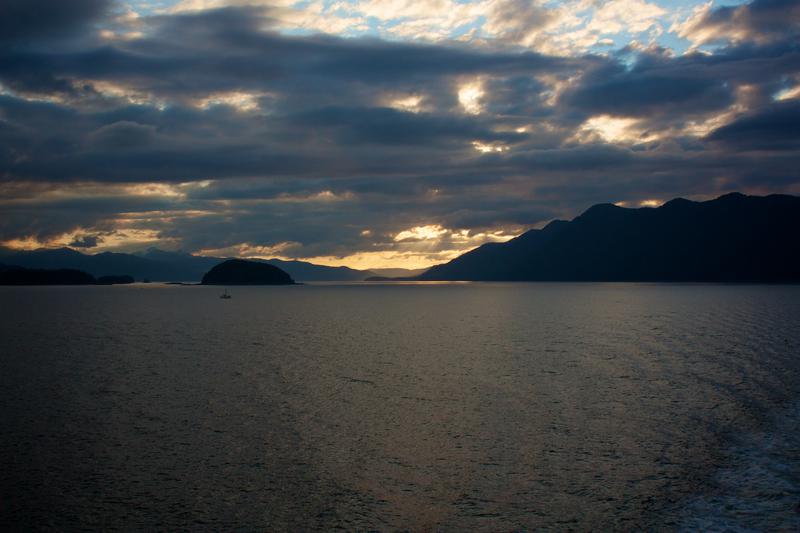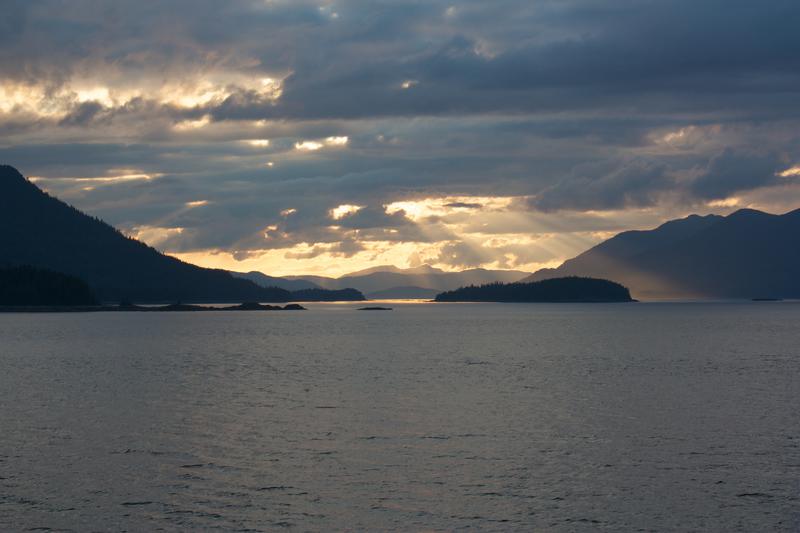 As we were taking pictures of the sunset, I was taking some pictures of myself with my phone. Gregg chimes in "You know, I can take those for you. You're like a 14 year old girl." Reluctantly I let him take a couple snaps with the SLR and I did the same for him. The pictures came out awesome: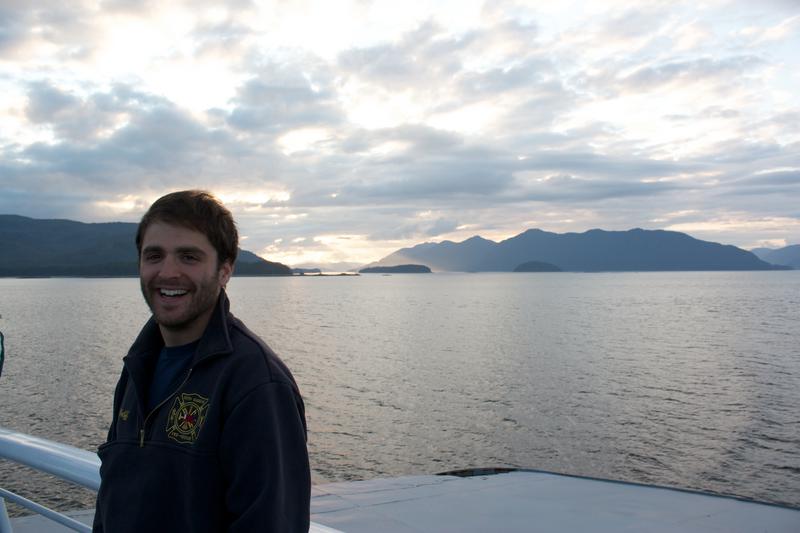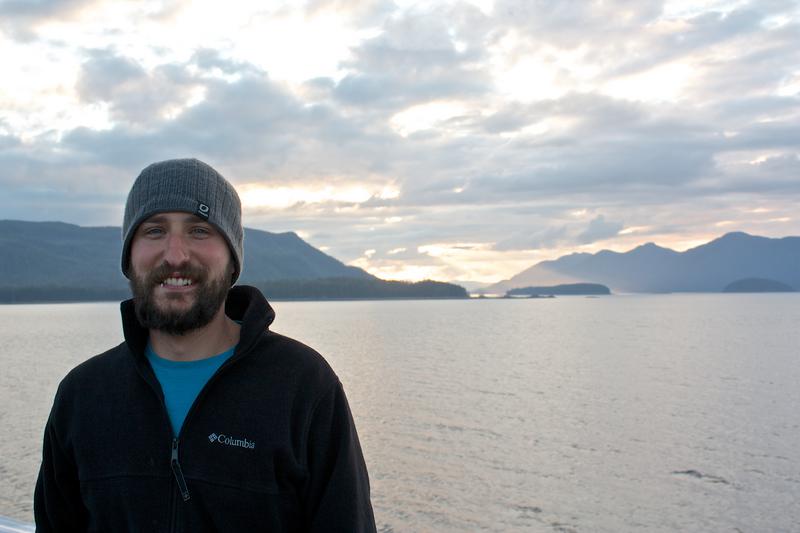 As you can tell from the picture below we were ready for the night. Our secret beer stash was chilling and we had nowhere to be but on that boat looking out at the beautiful scenery.
Good thing we kept it a secret.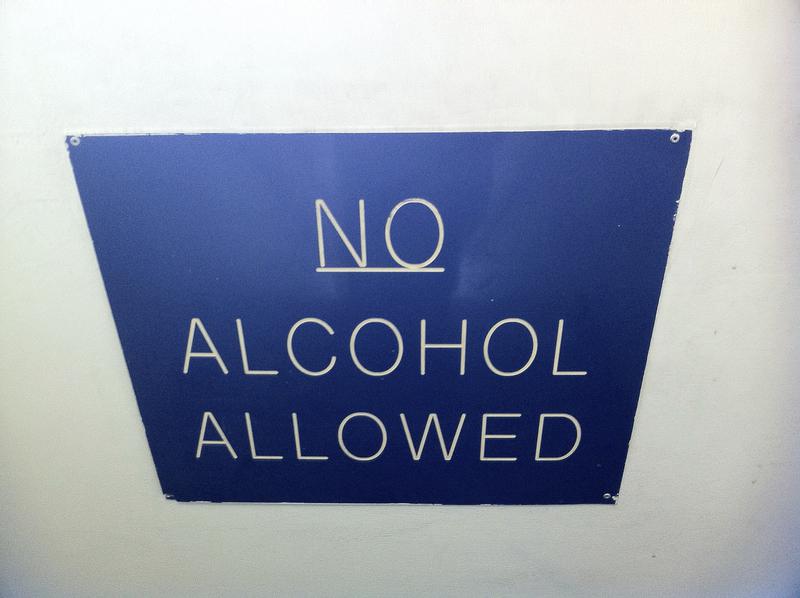 The Gear

We used the Exped SynMats every day except for the 3 days we stayed in hotels. They have a built in air pump and will put you about two to three inches off the ground. They are comfortable and enable you to sleep on your side (which was a big selling point for Gregg).
The bad: they're expensive and a bit annoying to pump up. (I am not the patient one when it comes to these silly things)
Otherwise, they are highly recommended.
Note: since traveling on my own, I've been using the Therm-a-rest NeoAir XLite and it's held up. It packs up tiny and inflates in about 1.5 minutes. The only drawback is that there is no built in pump!