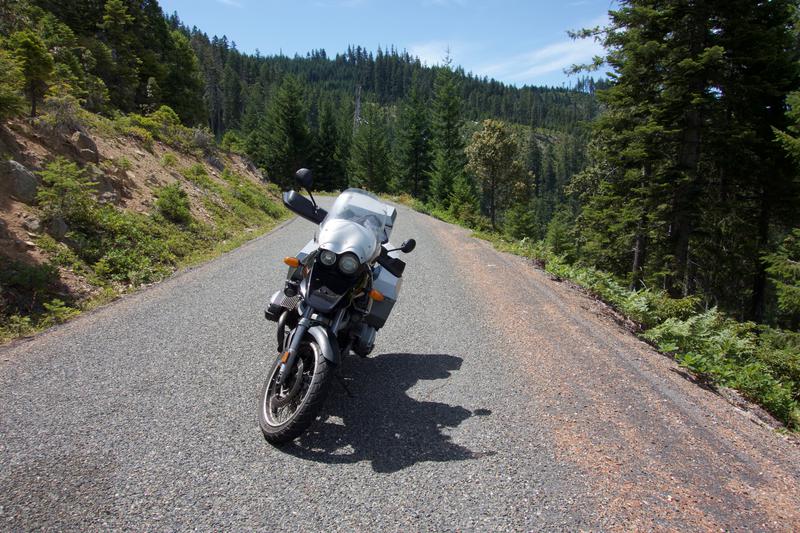 In my quest to find something new and different to do, I find myself wine tasting in the valleys of Oregon and talking about the properties of the abundant backcountry wood. On top of it all it was the first day I found myself off the intended road I wanted to take and into some place even cooler.
The highlights:
I learned about the beauty of wood and the work that needs to go into creating a sophisticated piece from raw lumber. Randy, the owner of Prospect Pizza, also described the in-depth process of cutting and shaping raw pieces of wood that specialty wood workers swoon over.

I learned about what it takes to make wine in Southern Oregon. Turns out that this year is a great year for wine in Oregon and it sounds like the majority of the wine that Valley View will be making will be from in-house grapes. They're proud of the variety that they can grow on their property and excited to continue growing.

I learned not to fret about being without cellphone signal as I have been using my phone to track my way and share with my family my location. I'm using a cool app called Route Tracker.. Totally worth the $5 in my mind plus the free customization! 😎
More thoughts and details of the day in the vlog episode:
What I learned:
I learned something about wood today! Being in the backwoods eventually I would meet someone who knew a little something about the types of wood like a brewer of beer understands the right ratios of hops/barley/etc that makes a tasty brew. Randy knew his stuff partly because he spent 31 years of his life in attempt to keep the forests around him from taking life, limb and property for the US forest service.
Anyway, the topic of my learnings surround the dreaded (not really) blue stain that occurs to lumber when it sits dead for extended periods of time. It turns out that the blue coloring is a fungus that is often carried by bark beetles. The fugi attack the tree which thus helps the bark beetles attack the tree. A symbiotic relationship of sorts.
Randy described the tables in his restaurant and how one tree likely sat for a longer amount of time due to the apparent blue stain versus the other tables which had none. He stated that normally it takes about 6 months for the wood to accumulated the blue stain it did after dying.
More info can be found here.
Resources: