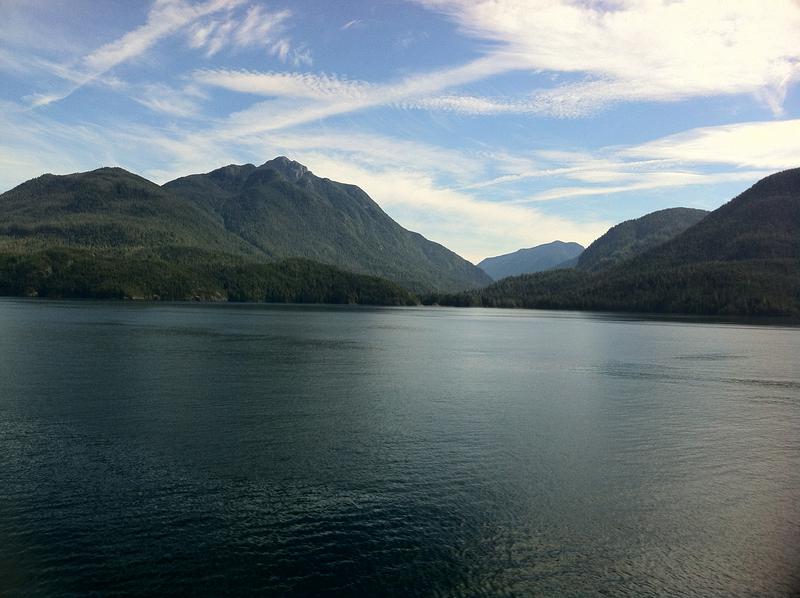 When life gives you Alaskan ferries, take pictures.
More about day 20 right below!
Daily report: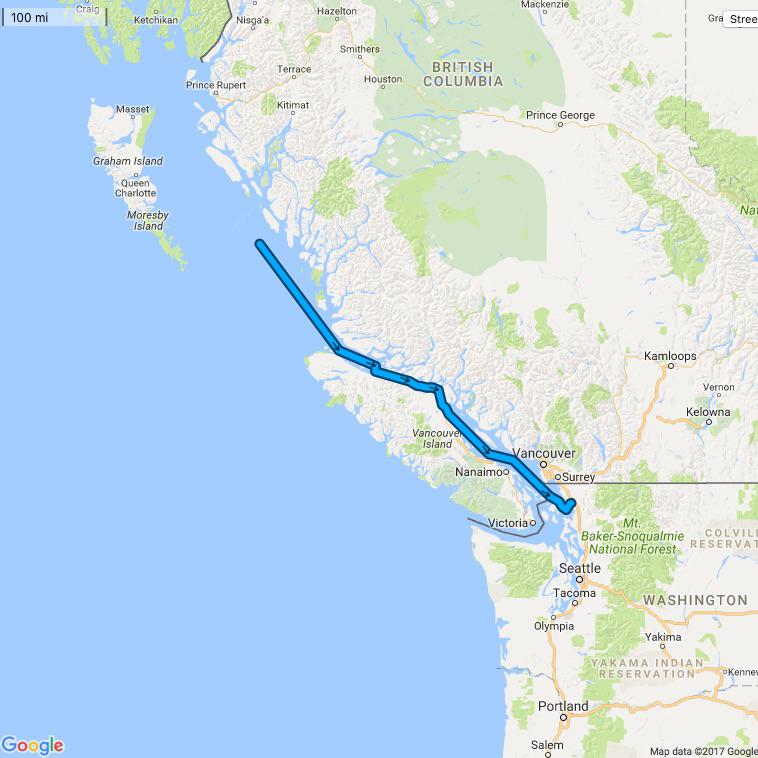 Since I neglected to give a tour of the ship/boat/vessel lets do that now:
Lets start at the cafe. This is where we spent most of our time convening with each other. It was a good place to plug in and edit photos as well: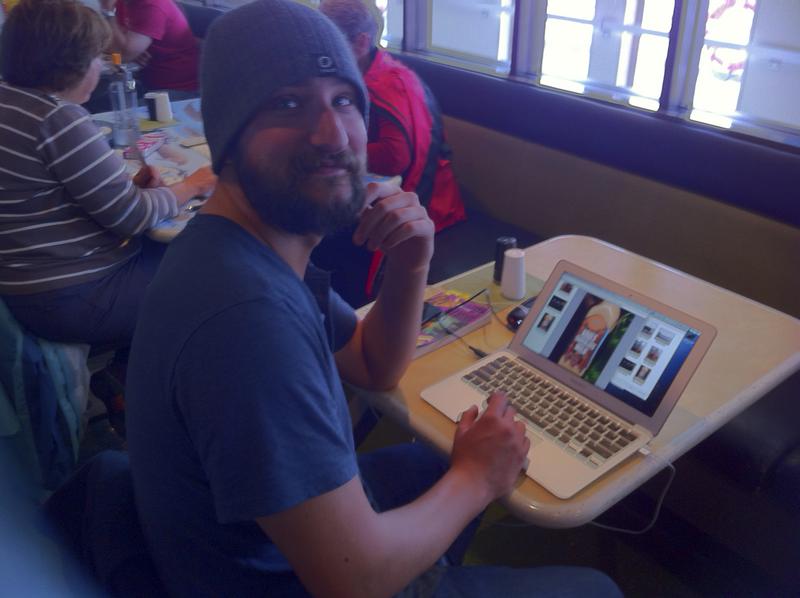 If you took a right out of the cafe you would see something like this: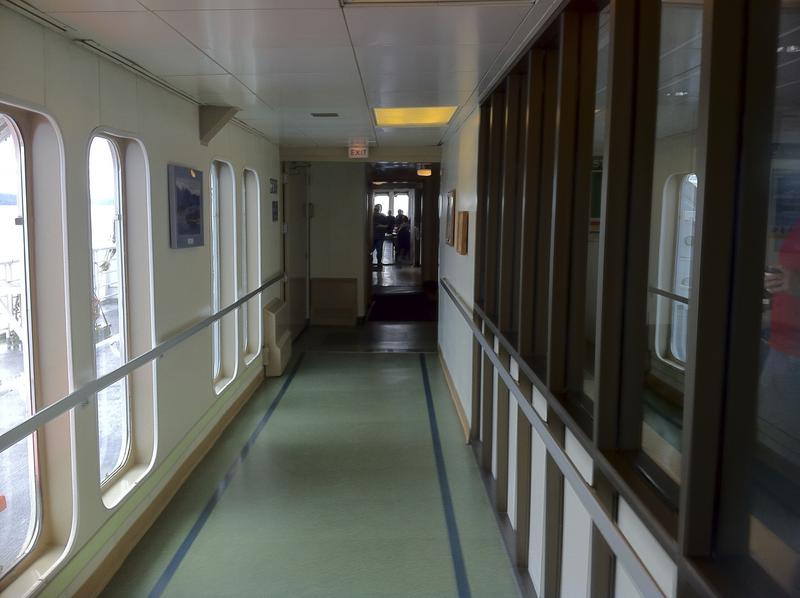 Forward of the cafe was one of the observation lounges. You could chill, read a book, and watch the wildlife pass you by. A good place if you don't want to get cold.
Here's an example of one of the seats. Movie theater quality.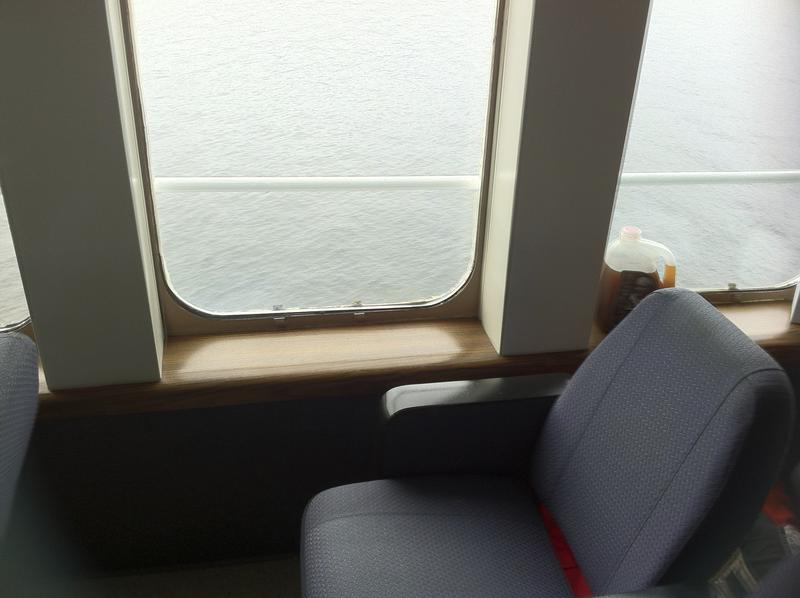 To top it all off you could look forward through the windows to see the bow and anything that lay beyond. It's an excellent place to chill and knit some sweaters if I do say so myself.
And that my friends is the brief tour of my life for those days on the ferry. There were other things like the restaurant, the showers/laundry machines and of course the ever important outdoor areas but if you choose to take the ferry these places will become familiar to you as well. (I can't give all of it away!)
Anyway it's time to start the day. I resolved to make it my mission to walk around in the costume Mike had given me the night before.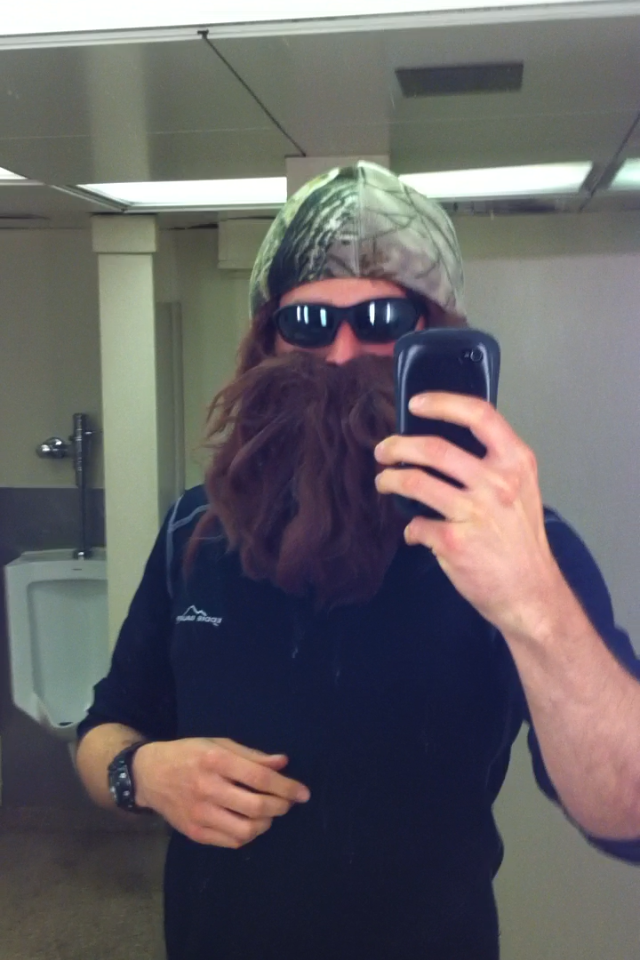 I made my way down to one of the lesser used bathrooms and suited up. I. Was. Ready. As I emerged from seclusion I managed a few chuckles and comments from several passengers. Interestingly enough as I was walking the hall by the cafe, Gregg and Steve were talking how I was still asleep. (A+ for timing on my part.) Most importantly though I got Mike's brother all riled up. He seemed somewhat convinced that it was fake; nevertheless he was excited. He was even postulating who I could have been. "Is he a crew member!?"
I walked down back into the labyrinth of the boat to change back. Once I got back to the top deck I then realized I had a problem: I didn't get any good pictures! (and neither did Mike) We would have to fix this later.
In the meantime we took lots of pictures and enjoyed the day. No unfavorable weather in sight.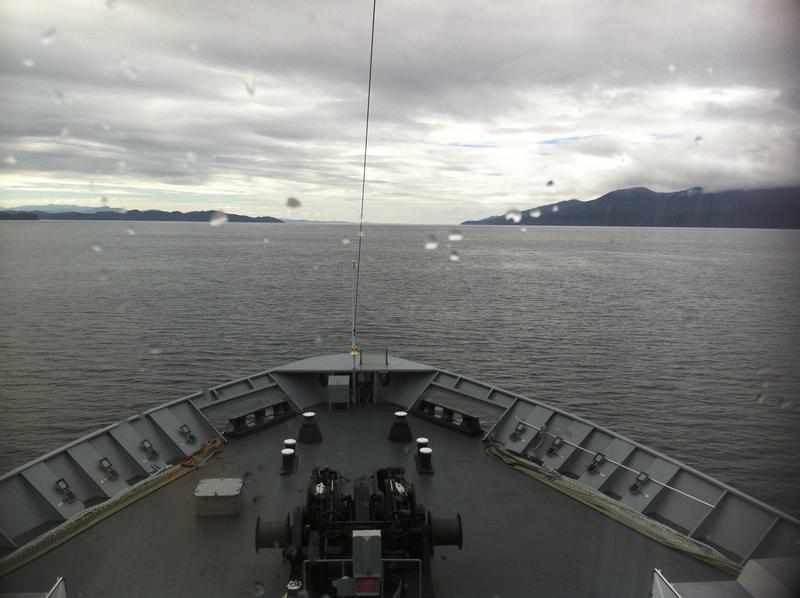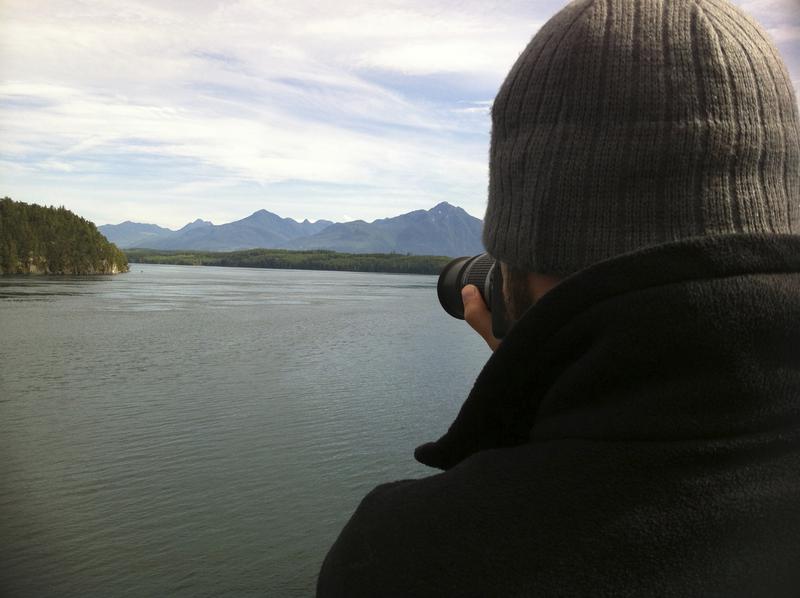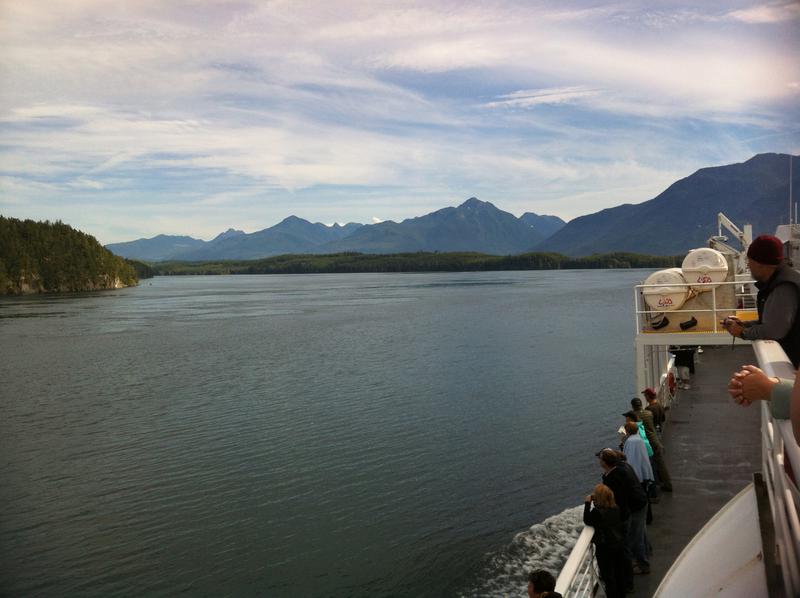 I even got a picture of Gregg taking pictures of beluga whales: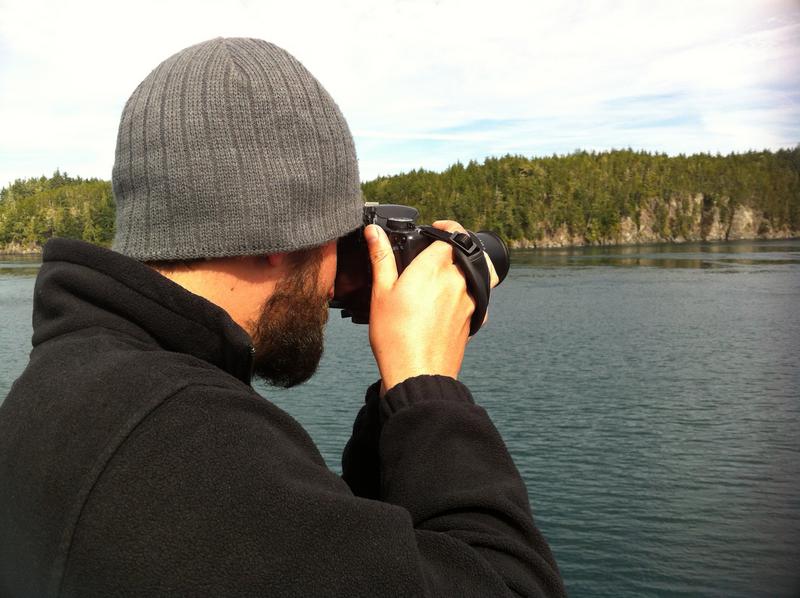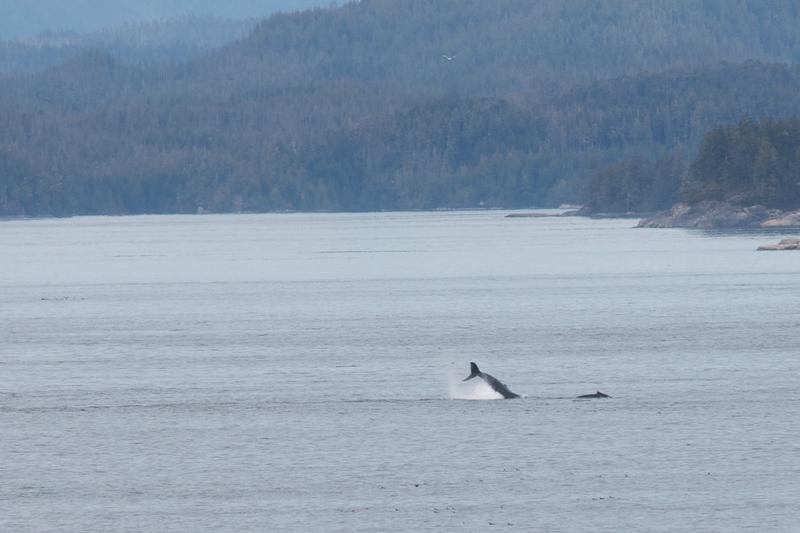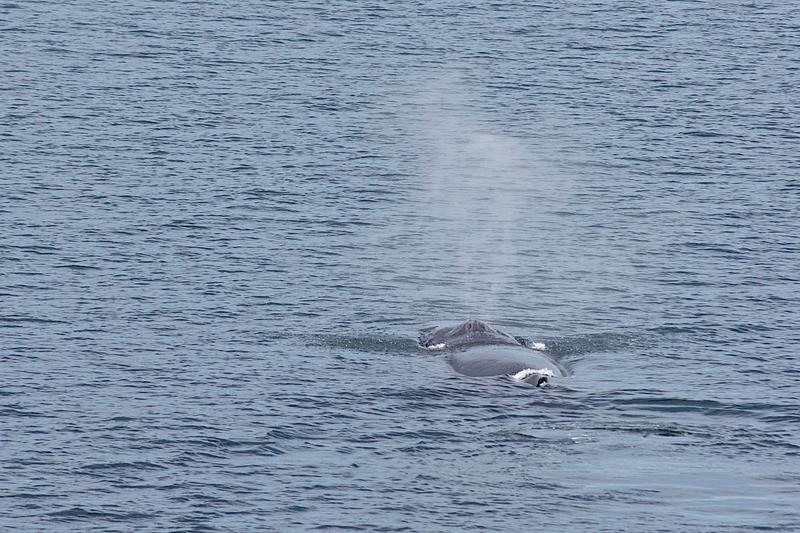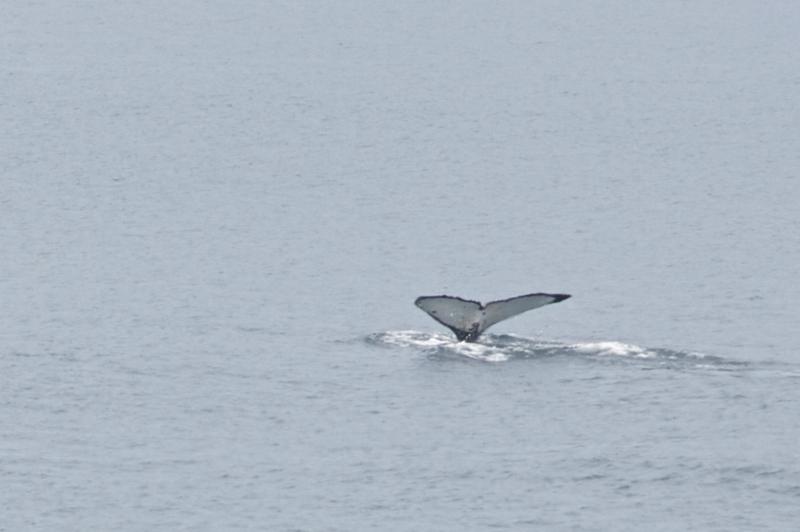 We also encountered several different groups of pacific white-sided dolphin. It was pretty amazing to watch them hop in and out of the water in droves. They were so fast though that we couldn't get any good pictures. It's a downright bummer I know.
One thing we missed out on was orcas. We didn't see any at all!
We got plenty more pictures of the scenery though: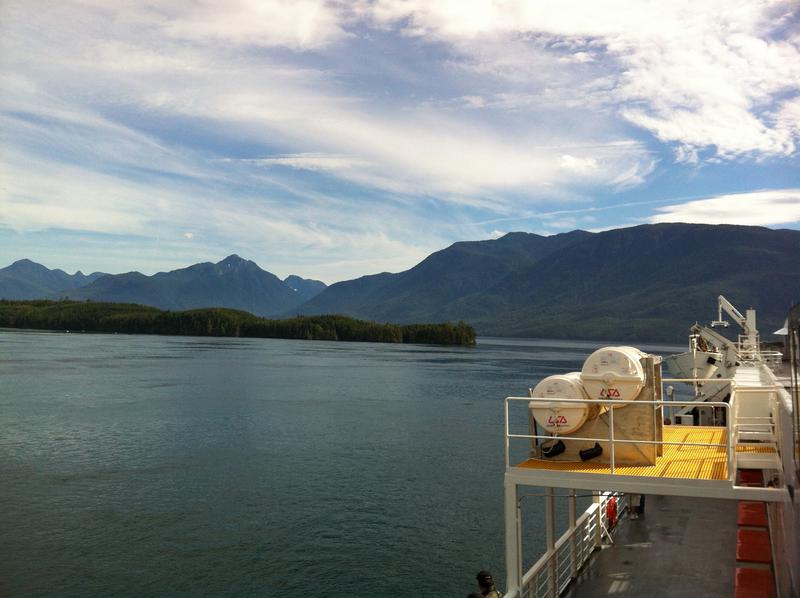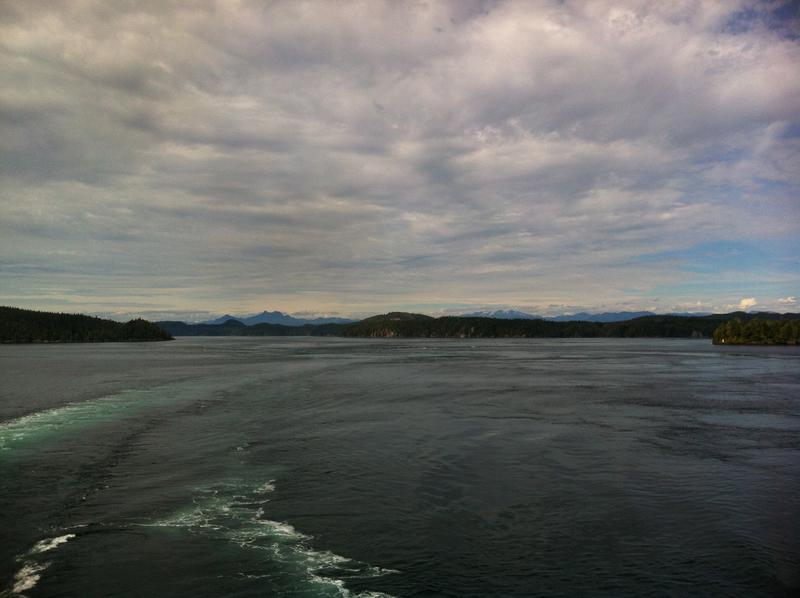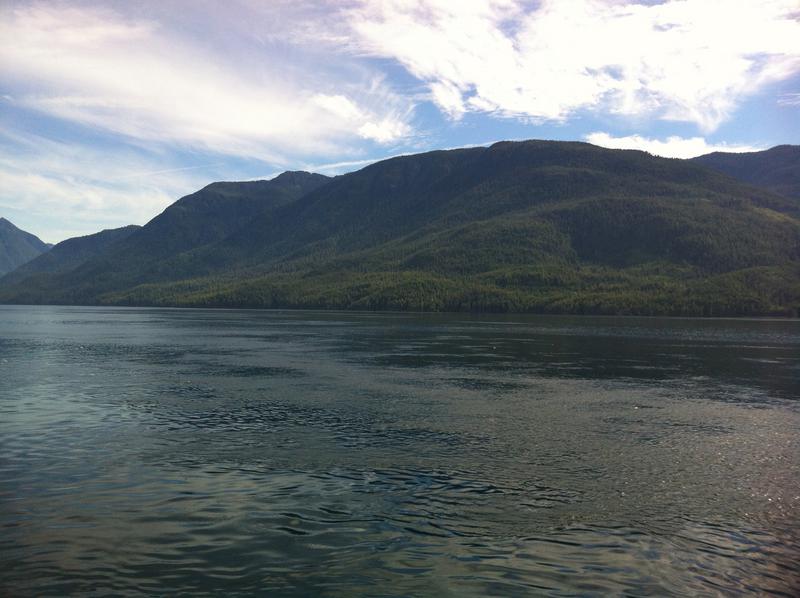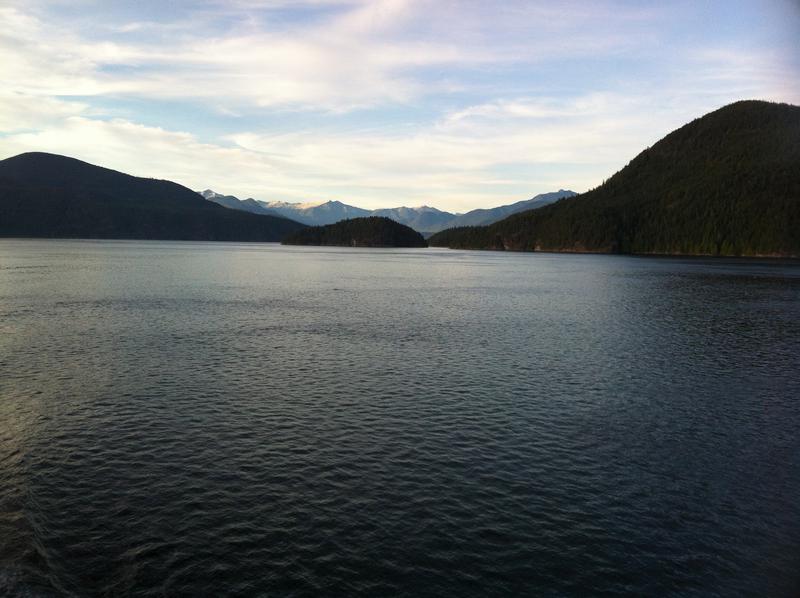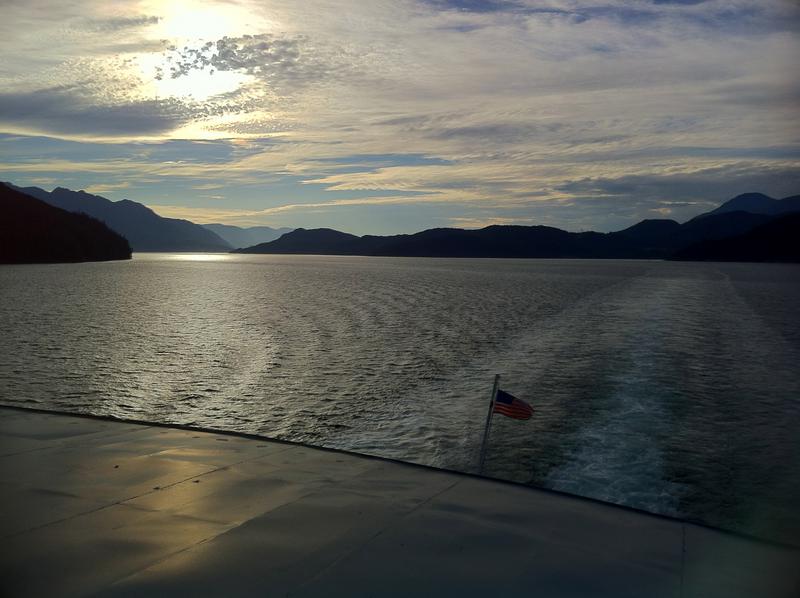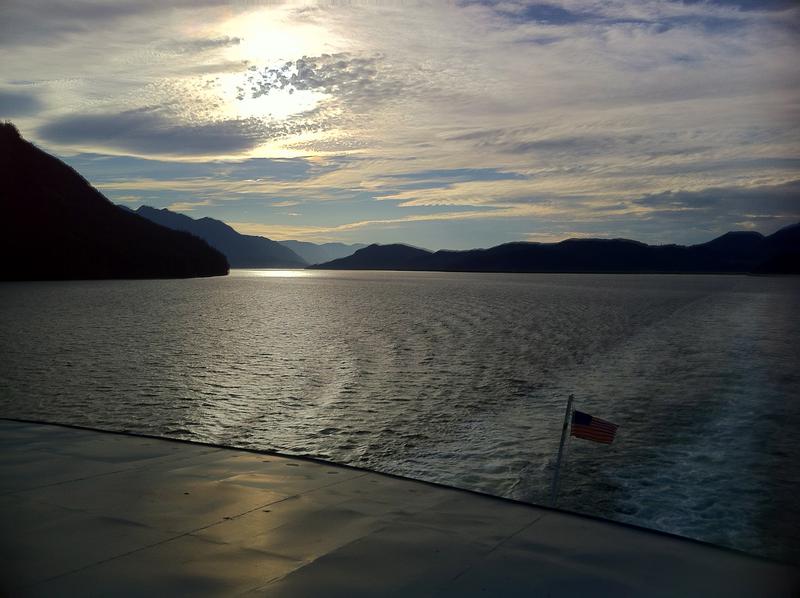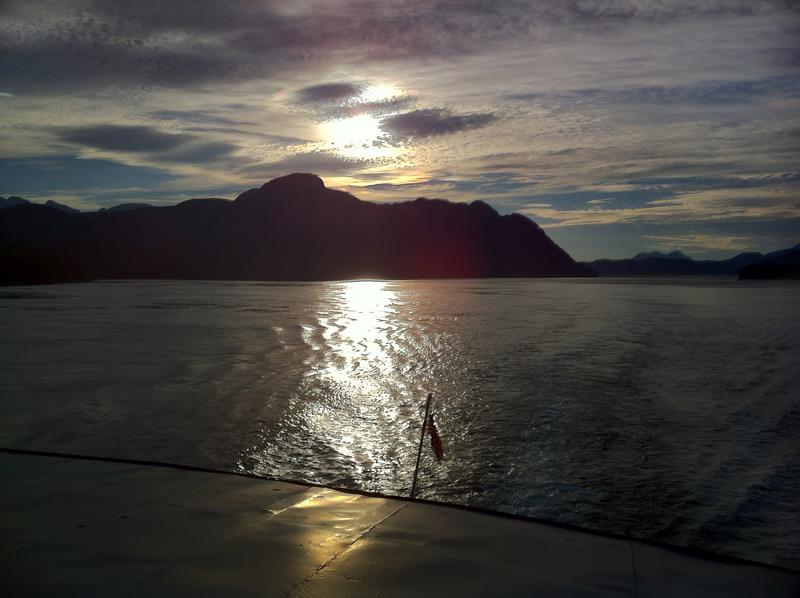 We finally said goodbye to the beautiful waterscape as the sun went down. It was getter darker earlier and we knew that we would be back in Bellingham soon.
Late after dinner I made my last appearance as a member of the Duck Dynasty clan. This time though we got some pictures. I even got a picture with Mike!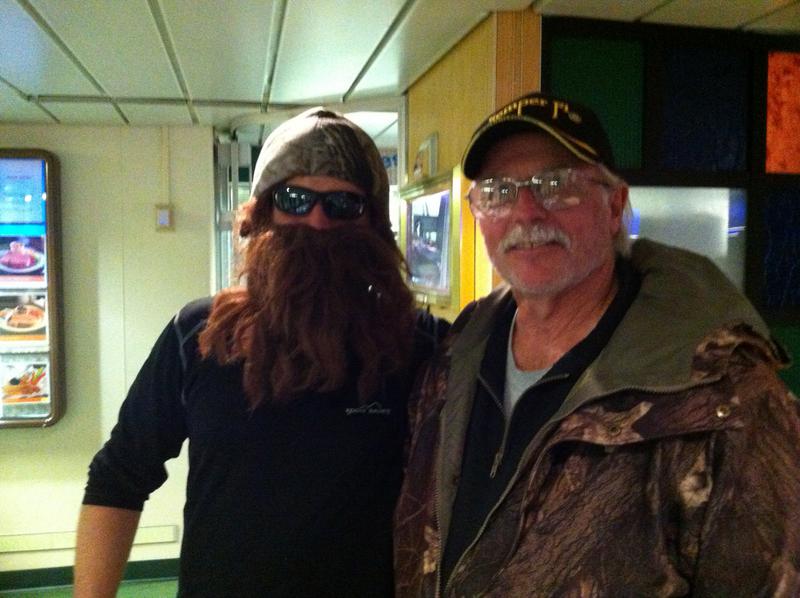 I'm glad I was able to help Mike mess with his brother. After I gave him back the costume, he proclaimed he was going to keep the gag going for the remainder of their trip. Undoubtedly it will provide a few more laughs for them.
The day was done and the debate about our plans for the morning were still in the air. Do we ride all the way to SF? That's 900+ miles. (i.e. a loooooonnng day) Soon enough we would answer that question. Day 21 was just around the corner.
The Gear
Flashlights are useful. You know what's even more useful? A headlamp flashlight.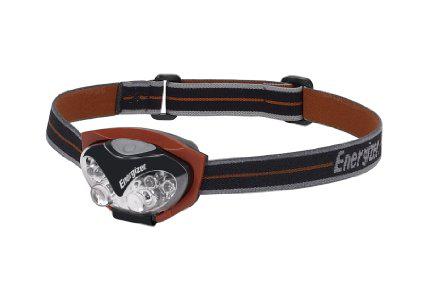 Fortunately we rarely used ours when we were up in Alaska proper. (It was alway sunny out by the time we got to sleep.) These lamps though are great for when you need both hands and you're working in a dark area. We both own the cheaper energizer 6-led version. Since owning the lamp neither of us have had problems.
Overall, just a nifty piece of equipment. You'll never want to go camping, hiking, or adventuring without one again!