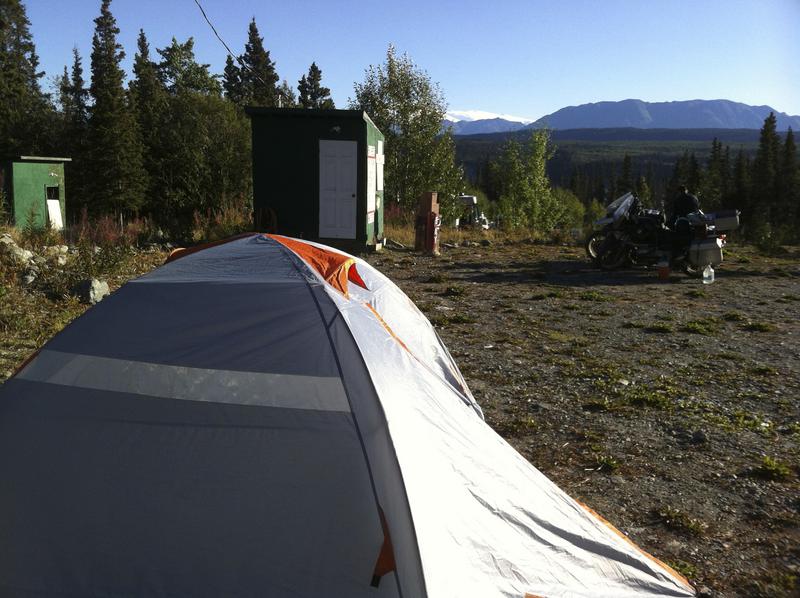 After surviving a day of hell, we knew we needed a break. Our target destination for the day: Anchorage.
Daily report:
Still a little weary from the day before, we packed up and got back on the bikes. We then proceeded to ride back the way we came. Back to Glenallen, back to that darn Thai food truck.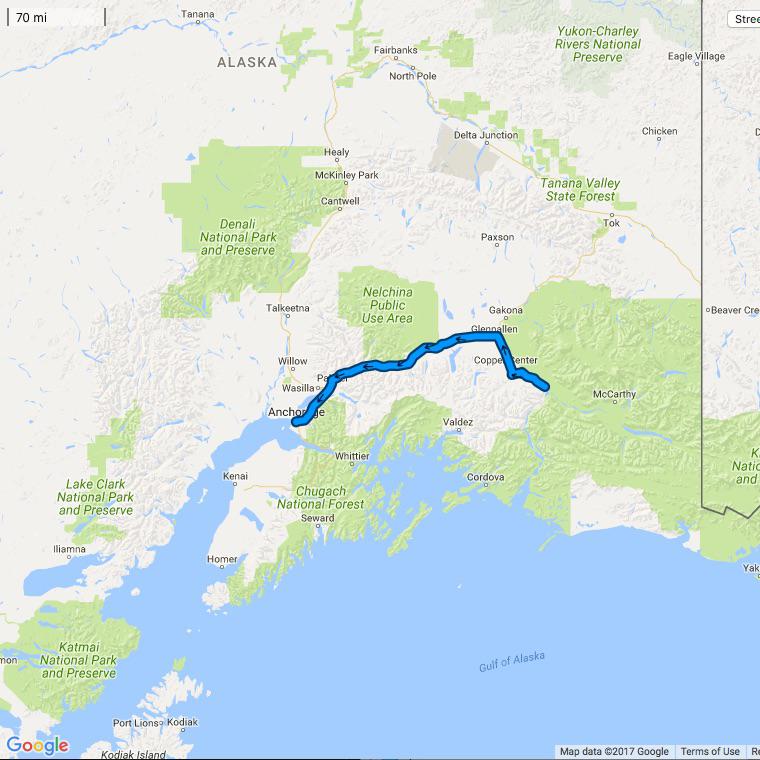 First though, we needed to address our gas shortage. At around 10:59 we arrived at Kenny Lake and filled up partially. Gregg made a comment about how the guys inside the store looked like Duck Dynasty. They sure did..
We got going again with only one short stop for more pictures of Wrangell. We arrived in Glenallen shortly after. We filled the bikes and the empty fuel canister the rest of the way with 90 octane. The instant after we gassed up we both grabbed some food from my top case and munched. We confirmed our route and figured we could make it all the way without stopping. Smooth sailing.
We got on the road again a few minutes later. We looked forward to some rest but also some new views. We managed to stop a couple times so Gregg could get some pictures.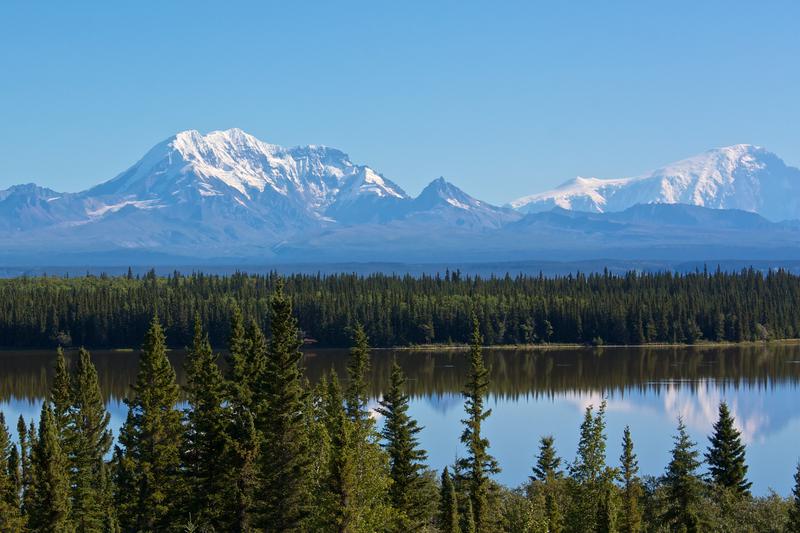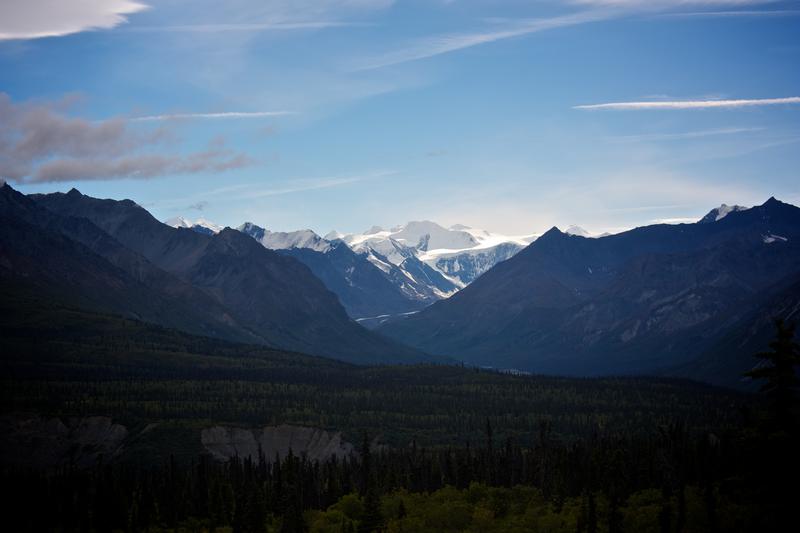 At some points in the ride we found ourselves navigating twisties barriers on one side and rock cliffs on the other. We often saw signs for falling rocks and took caution. I was still tired from the night before but concentrated on the riding and our goal for the day. 250 miles. It's nothing, notta, zilch.
We stopped outside Achorage in Eagle River and grabbed some more gas. It was only 15 miles to Anchorage. I wiped my decrepit windshield, headlights and turn signal to remove the bugs and muck. This was a common theme throughout this trip. I would be curious to see what some of the 18 wheelers look like after running up and down Alaska a few times. Yum.
We reached Ancorage around 17:00. Our first view of the city included airfields to the left of us and industrial buildings to the right. We kept moving inwards and hotels and business buildings started cropping up. Anchorage isn't much of a city but it has its own unique charm that can't be ignored. We made a left turn on L street (aptly named) and finally found our destination for the night: Inlet Tower.
The hotel had been reccomended by Phil's book so we thought we would give it a try. For some reason the portion of the book describing the hotel stated that the hotel had underground parking. When we got there though there was no underground parking to be had. I even confused the girl at the counter asking where it was. Luckily they still had a parking lot where we could rest our motorcycles for the night. (we had to lug all our crap in though) We were concerned about the price ($160) but as it turned out we were staying at the cheapest hotel in "Downtown" Anchorage. All the other hotels wanted ~$300 even with a AAA discount. (aaaggh)
Once I got up to the room, I took a couple shots and sent them to Gregg. He, at the moment, was calling around getting prices of the other hotels. The room wasn't one I would normally fork over $160 but we were beat and needed some good rest.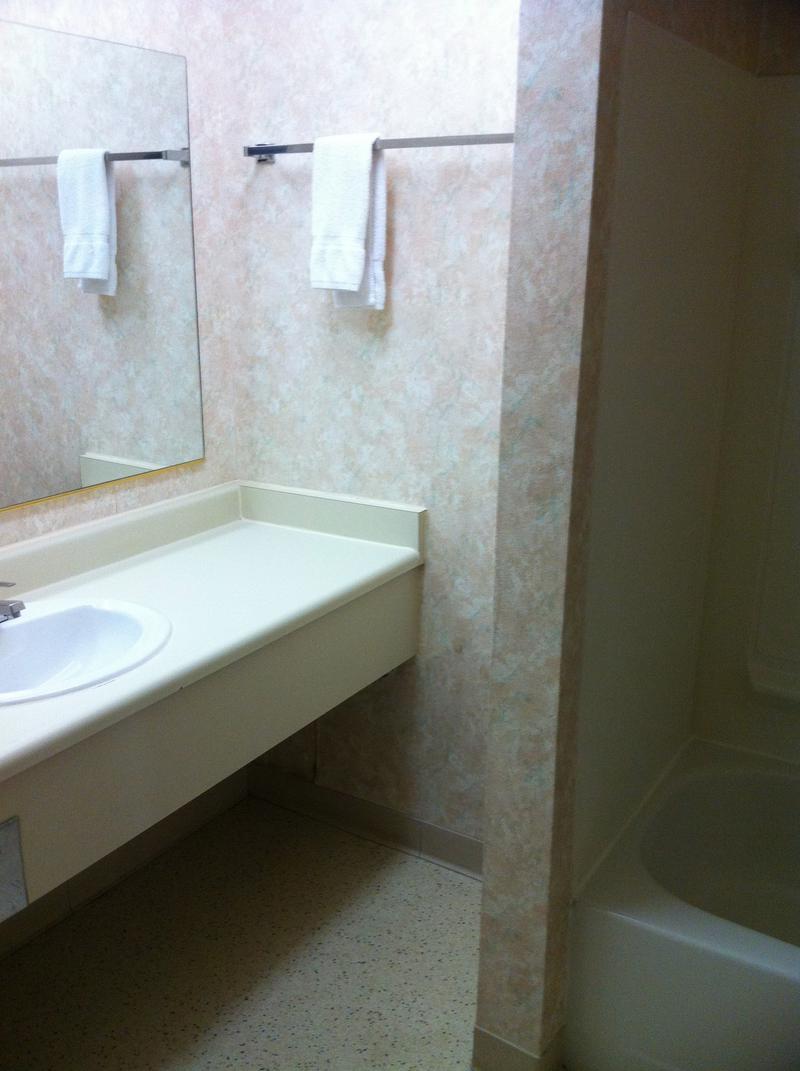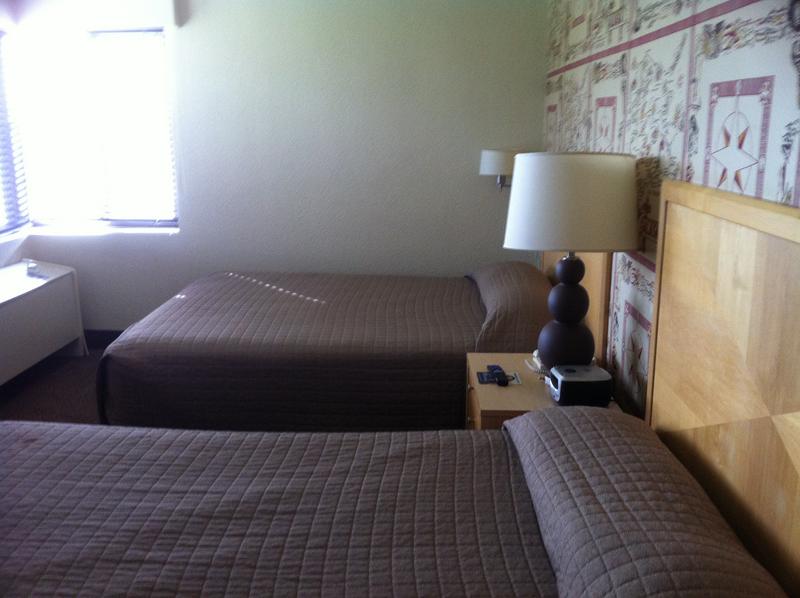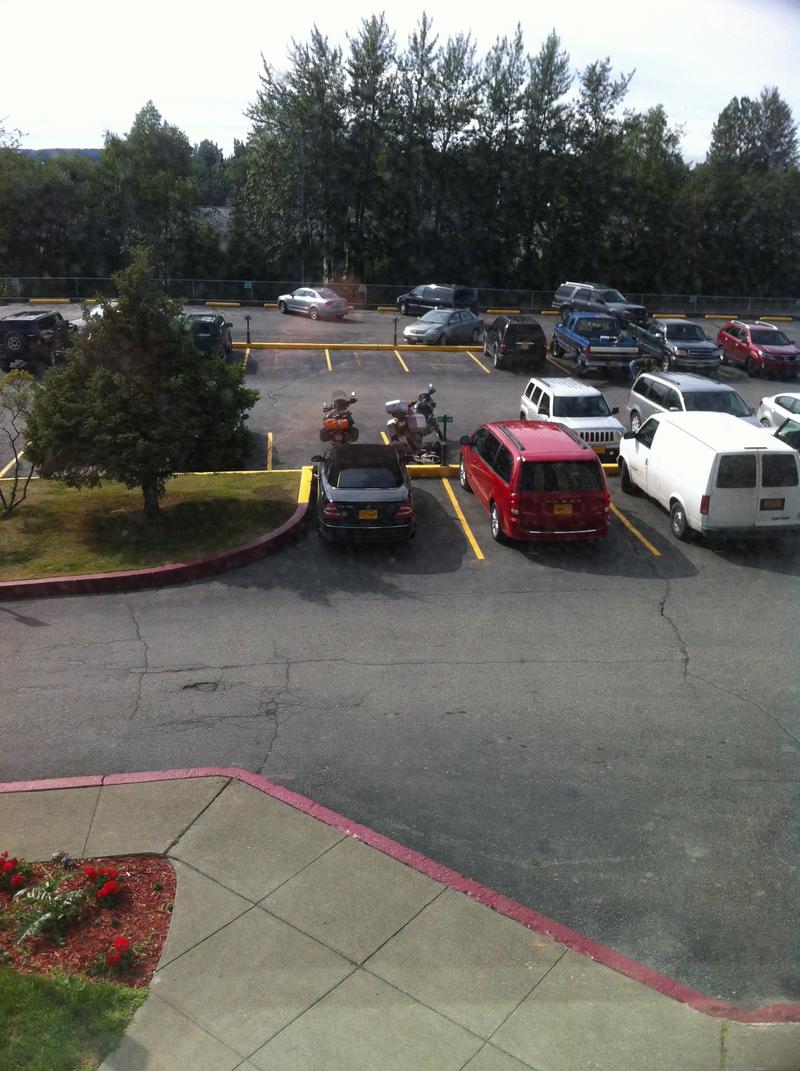 Once all our stuff was hauled in we both took really long showers.
Darn glorious.
We coordinated dinner and decided to walk (I mostly hobbled) to the brewhouse down the street. The place was packed and we weren't sure if we were going to get seats (or food). We did mange to amble over to the bar where there was open seating and found some seats. I ended up getting their Pilsner (if my memory serves me right) and Salmon for dinner. Gregg was inspired and ordered the beer sampler. The beer was good but nothing to go crazy about.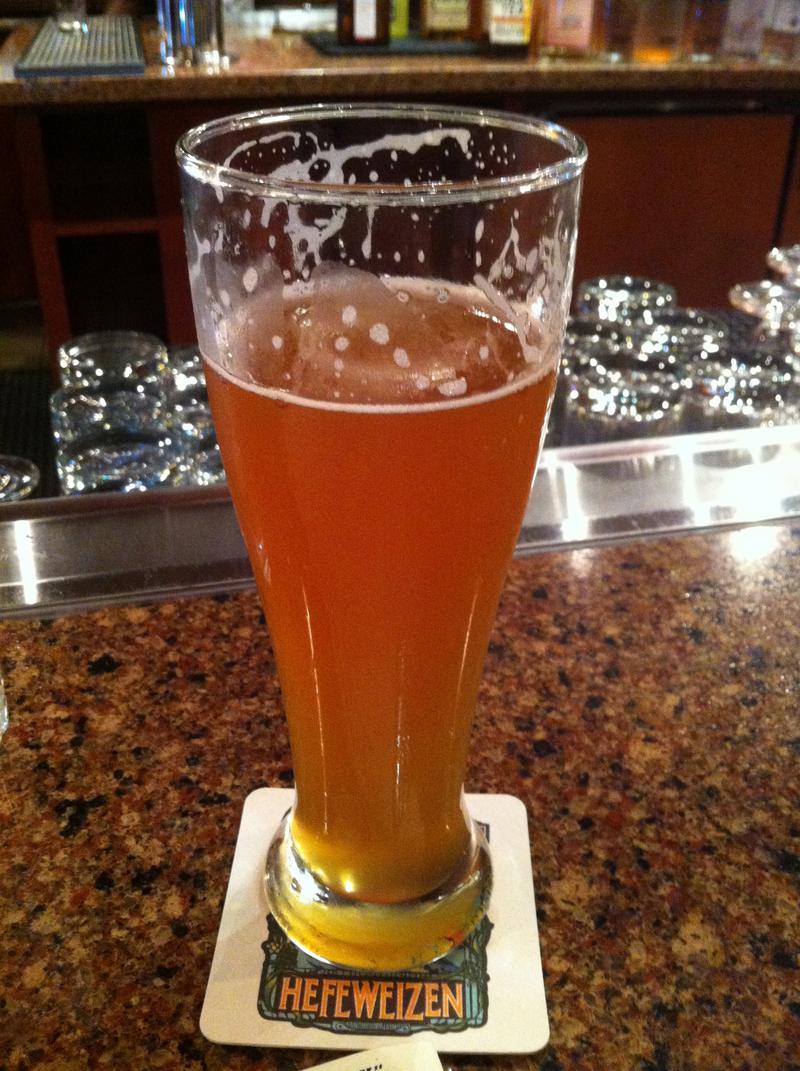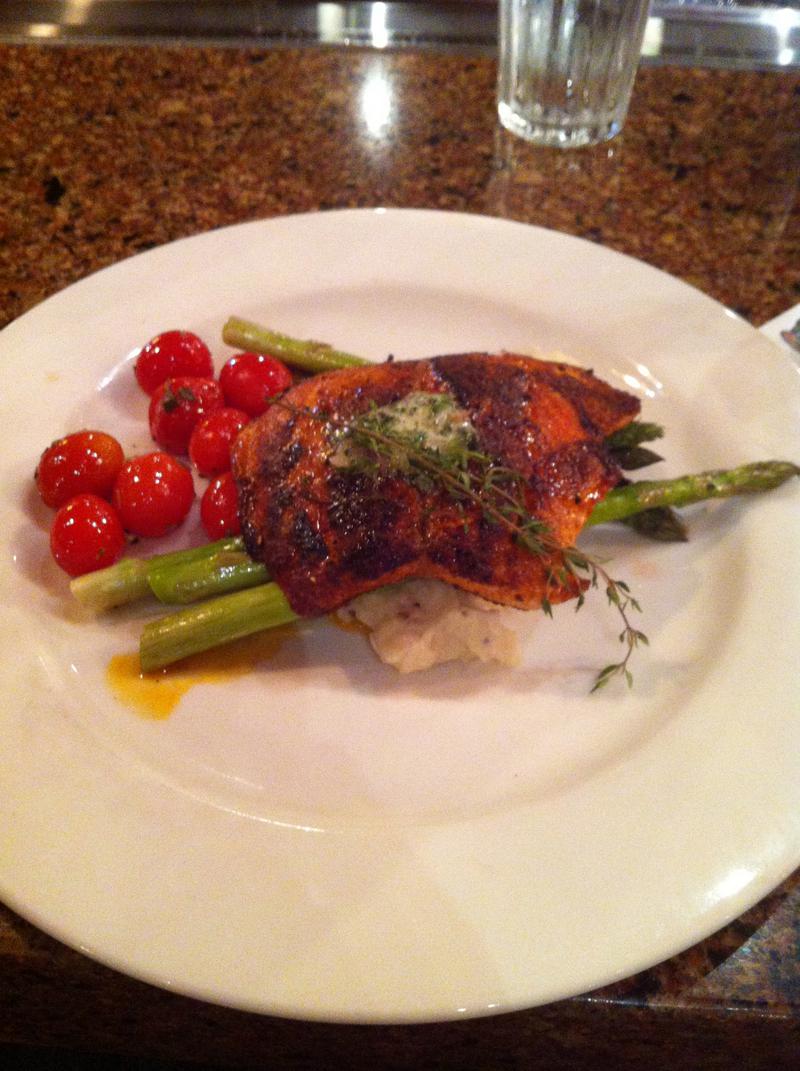 Dinner was great. Beer was great. It's just what the doctor ordered.
We took a detour and walked around a bit before heading back to the hotel (there wasn't much to see). We made it back to the hotel a few minutes later. Gregg flipped on the TV and I passed out. It had been a long 48 hours.
The Gear
What couldn't we leave home without this time?
1 Gallon Fuel Canisters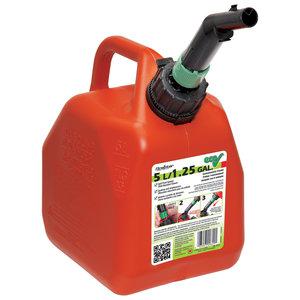 We bought these little guys from Walmart. We kept them mostly for Murphy repellent than actual use and as good luck would have it we only had to use one gallon once the whole trip. It always pays to be prepared.
We did look into some other interesting solutions like RotoPaxs but settled for the cheaper options considering we had enough space left over for the regular cans.