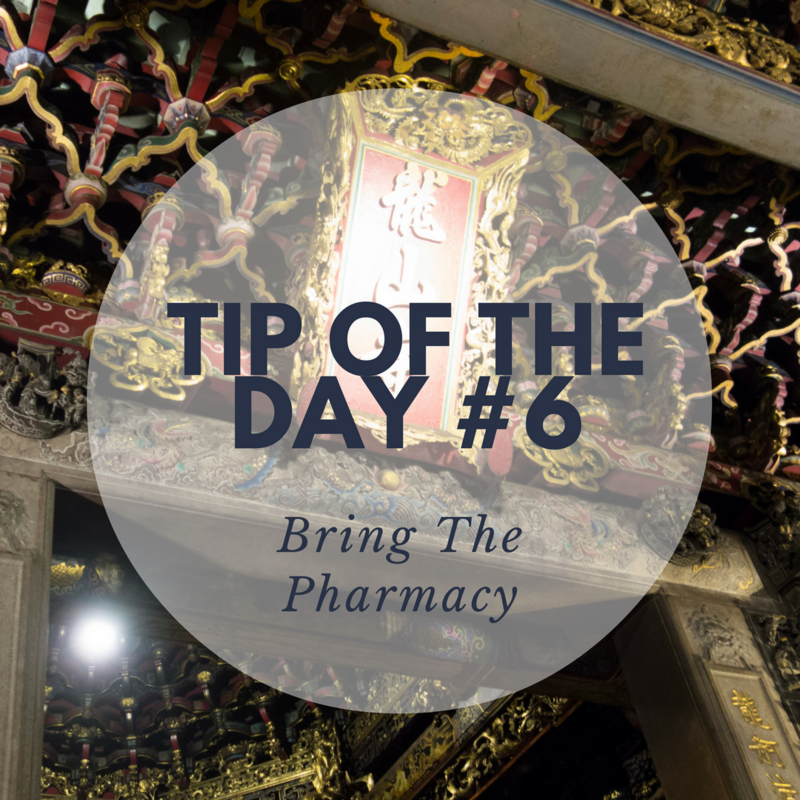 Food is awesome. Food is not so awesome when it gets you sick. Every traveler should be prepared to get sick in countries that are close to the equator. These countries generally have no means to clean and purify the water en-mass leaving it up to the person at the end of the tap to purify .
So, first of all, bring anti-diarrheal meds. Ever since an incident in China, i've always brought Imodium and/or bismuth tabs (the pink ones). If you're bringing bismuth tabs, take one a day. I've also heard that eating the local yogurt can help.
Also, don't skimp on the pain meds. Tylenol, Aspirin, etc. You will thank yourself later when you get a mid-day migraine on a packed flight or train.
Finally, bring something for allergies. I've touted the uses of Benadryl (of course in moderation). It's a beautifully effective little drug that can help reduce the effects of big and small allergic reactions.
There are other medications to bring but, in my opinion, these are amongst the most important.